Feature
・HAPLA GEL is a long-lasting,gelatinous elastmer with super-softness that rubber and other conventials cannot offer.
・HAPLA GEL is an outstanding material for impact absorption,It absorbs more than 90% of the impact.The rest of impact is approximately 2/5 of that left by rubber.
・HAPLA GEL is also an excellent material for vibration proofing with tanδ=0.3-0.5,2~4times as good as rubber.Furthermore,HAPLA GEL is environmentally harmless.
Properties
・Inpact Absorption

It absorbs more than 90% of the impact.

impact value(max. stress(kg)when the 64g steel ball fall from 150mm height on the sample of 10mm thickness.
・Vibration Proofing
The tan δ is 2~4 times value as good as rubber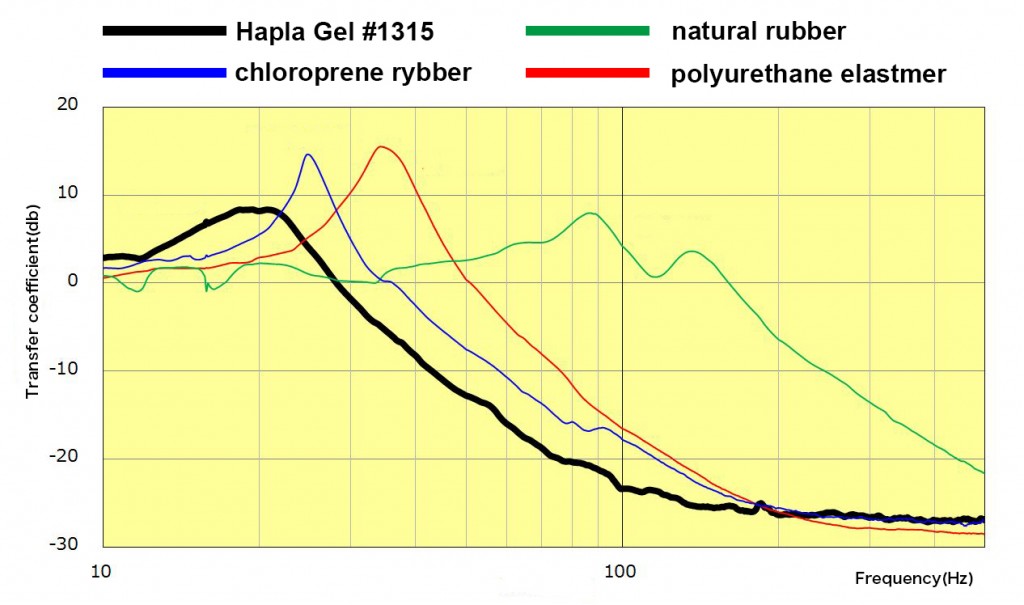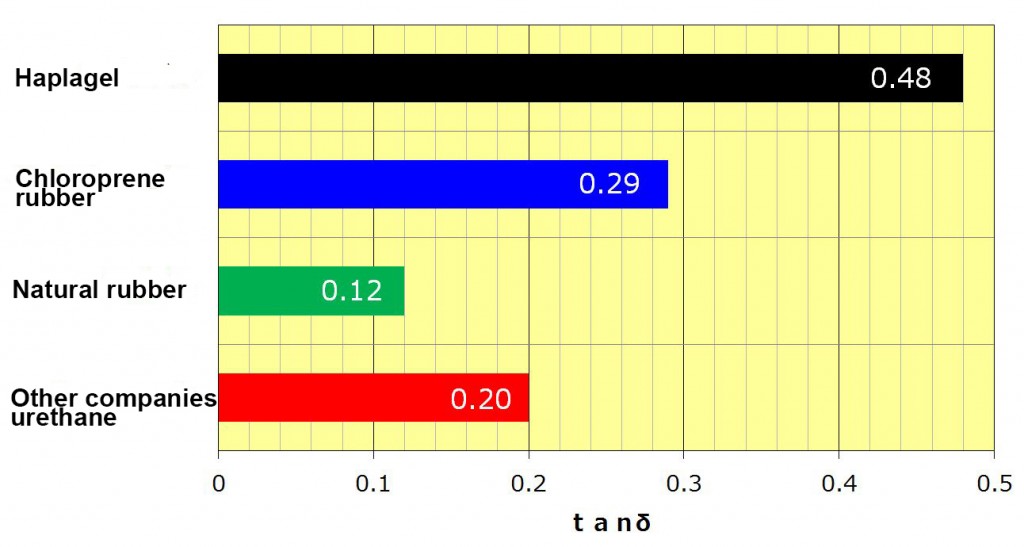 Vibration test:Acceleration0.5G Displacement1.0mm Measurement frequency range10〜500MHzScanning times 5 min.
Weight on the sample 5.1kg.
・Super-softness
The super-softness of HAPLA GEL that rubber and other convential materials cannot offer.

・Softness and Durable properties
Heat-resistant (~80℃),excellent Tensile and Shearing properties
・Track record of more than 20 years
In the super-express SHINKANSEN Since 20 years.